Looking for a list of all the available youth sports and activities in Fargo? We've got you covered!
We know how time-consuming it can be to find all the right youth sports and activities to enroll our kids in each year, which is why Fargo Mom created the Ultimate Guide to Youth Sports & Activities in Fargo & Moorhead! We hope this can be your go-to resource for finding all the activities for your family, from sports and tech to music and dance. We hope you find what fits your needs!
A special thank you to SCHEELS and Fargo Air Museum, and all the featured organizations who helped in the production of this guide. For a comprehensive list of sports and activities, please scroll down. 
SCHEELS
Get ready to gear up for fall and winter youth sports at SCHEELS! Check out their Sports Headquarters to find the a list of sports and equipment your kids will need to last all year long.
From football and soccer to basketball and volleyball, SCHEELS carries a wide selection of protective gear, shoes, clothing. Plus keep your skills up at home with all the equipment you need: nets, backboards, hoops, balls, and more. With leading brands like Nike, Under Armour, Riddle, and Battle Sports Science, SCHEELS carries everything you need to be prepared for the upcoming season.
Fargo Air Museum

Each visit to the Fargo Air Museum is different from the last! Register for a Saturday morning youth camp, explore the interactive exhibits, or attend a family-focused event.
Turn It, Build It! STEAM Camps and Youth Aviation Camps are held most weekends throughout the year. Keep the family busy with our flight simulator lab, drone cage and two aircraft they can climb inside! Get in the festive spirit with member-only and general public events like Pumpkin Painting (all supplies and cleanup provided) and Santa Fly-In (watch him land in a helicopter, get your photo taken with him, and tell him what you want for Christmas).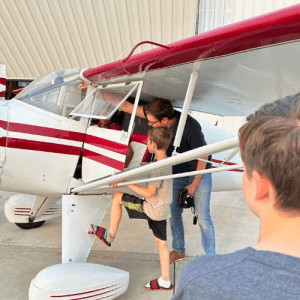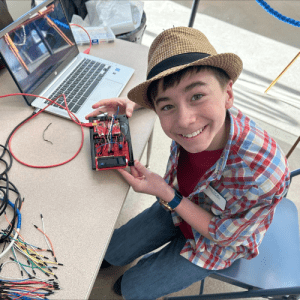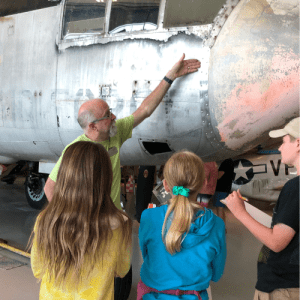 Give your swimmer a strong foundation at Foss Swim School! We start with the building blocks of safety, fun, and confidence, adding new skills piece by piece to help swimmers develop the abilities and knowledge to be safer, stronger swimmers.
With a proven approach backed by decades of success, effectively trained teachers who make learning to swim fun, and a personalized Swim Path® curriculum, it all adds up to lasting results for our students. Bring a love of swimming into your life and all the benefits that come when you Love Water®.
Kids can stay active, explore their interests, and have a BLAST in YMCA Fall and Winter Programs! With options like Swimming Lessons and Swim Team, Rock Climbing, Soccer, Basketball League, Science and Engineering Clubs, Football, Gymnastics, Art, Clubs and more, kids of all ages are sure to find something to spark their interest and keep their bodies and minds active.
We have options available for toddlers through teenagers – sessions are ongoing, so jump in at any time! 
Don't forget to register for dance this season! ND Academy of Dance offers classes for age 2+ in a family-friendly environment that helps students to build technique, strength, confidence, and friendships that last a lifetime. NDAOD has a beautiful facility for both recreational and competitive dance focusing on ballet, jazz, tap, hip hop, lyrical, modern, acro, musical theatre and more. Classes are filling fast – register online today!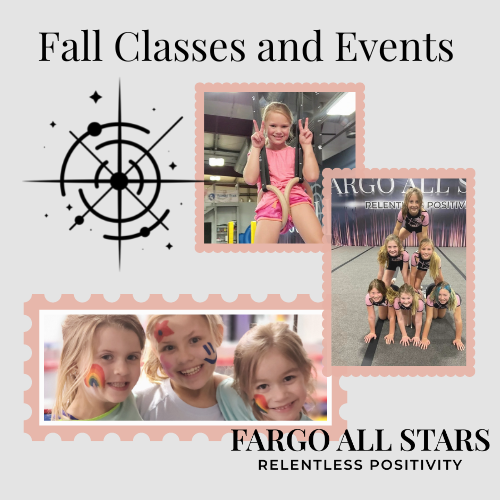 Fargo All Stars Gym provides an inclusive haven with an activity for everyone ages 1 and up! Our fall schedule includes monthly Parent Night Out Events, birthday parties on the weekends, and recreational gymnastics classes during the week! Come check out the facility with a free trial class or during our open gyms on Wednesdays and Sundays for only $5! We are gearing up to kick off our half-season Novice cheer team in October and would love for you to come join us!
Red River Dance
Red River Dance has classes available for all ages from 2-adult! Genres include ballet, progressive ballet, tap, contemporary, jazz, acro, and more! All of these classes are offered for beginners, intermediate and advanced dancers. Additionally, RRD has Beyond Dance for children and adults for disabilities FREE of charge! We can't wait to have you join us for our Fall & Winter Sessions!
Moorhead Community Education
Moorhead Community Education classes are for everyone in the Moorhead, Fargo, West Fargo and surrounding areas. We have classes for every age group including babies, toddlers, kids and adults! Our highly-popular early childhood classes are taught by licensed teachers. Connect with other parents and help your child grow and experience new things. Or, take time for yourself and learn a new skill with a friend in our adult classes.
Tri-City United Soccer Club
Tri-City United Soccer Club is North Dakota's largest sports community and the only non-profit club in the Fargo, Moorhead, West Fargo area. We welcome and develop players of all backgrounds, skill levels and athletic aspirations. We offer an array of soccer programs for ages 18 months through adults, including a program for daycares, Taters and Tots (parent/child program), Recreational, Academy and Competitive. Join us in the beautiful game of soccer.
Gasper's School of Dance
For over 46 years the Gasper family has been teaching high-quality dance training in the FMWF and surrounding region. We offer dance classes for toddlers through adults, in a variety of styles and we welcome all levels. In addition to classes, we have optional performance opportunities including our competitive division and GSD houses the Fargo-Moorhead Ballet Company. We can't wait to have you part of our dance family. Register today by visiting our website or contact us to get started.
Code Ninjas
Kids love technology, games, and having fun with friends. Parents want to give their kids the best and brightest future possible. Here at Code Ninjas, kids ages 5-14 learn valuable STEM and coding skills through building their very own video games. We offer many different after-school programs such as Create/Jr, all-day camps, clubs, parent's night out, and more! Invest in your child's future and unlock their full potential today!
Porter Sports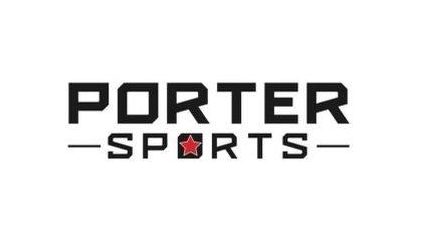 Porter Sports is a sports camp for all ages 2+, as well as all skill levels. Every day we work on a new sport and new skill. That way the kids get to try a broad spectrum of sports to find what they love. Camps run Monday-Thursday all year long!
Fall Registration will open Sunday, August 13th.
The Ball Yard
Whether your game is baseball, fastpitch softball, or slow pitch softball, The Ball Yard has you covered to get ready for next season. From camps and lessons for the developing player to cage rentals to practice your skills, The Ball Yard has something for every player of every age. With the latest from HitTrax and Rapsodo, The Ball Yard provides the perfect combination of cutting edge player development technology with a blend of fun and excitement with hitting games and leagues on virtual MLB Fields. At The Ball Yard, It's ALWAYS Summer!
Volt Volleyball
VOLT Volleyball is one of the most recognized youth volleyball programs in the region. We pride ourselves in competing in high level competition and providing opportunities for all ages. Our purpose is to improve the volleyball skills of all athletes through participation in structured practices and competitive tournaments.  
VOLT offers both a winter & spring club volleyball season for athletes, as well as a Youth Academy program for 3rd – 5th graders interested in playing volleyball. VOLT is focused on teaching young volleyball players basic athletic movements, while introducing fundamental volleyball skills, and preparing them for competitive, game play.
FULL LIST OF YOUTH SPORTS & ACTIVITIES
Did we miss any youth sports or activities that you love? Contact us at [email protected] and let us know!