Swimming is such an important skills for kids to learn, and we've got a list of all the locations for swimming lessons and open swim in Fargo and Moorhead that can help your little one build the swimming skills they need. Whether you have an infant that you want to get used to the water, or a big kid interested in expanding their skills, these great swim schools are here for you!
Thank you to our Presenting Sponsor, YMCA of Cass & Clay Counties, for helping us to provide this great Guide to Swimming Lessons in Fargo & Moorhead!
YMCA Swim School takes a safety-first approach, focusing on small class sizes, boosting confidence in the water, building student/instructor relationships, and allowing each student to progress at their own pace.
Our lessons develop aquatic readiness, engage in underwater exploration, and teach children important water safety skills. We offer warm water options, year-round lessons, certified instructors, and more!
The YMCA provides swimming lessons to swimmers of all ages and skill levels, from infants to adults! We also offer private lessons, semi-private lessons, and adaptive lessons for swimmers with special needs.
PLUS, make sure to check out a Sunday Funday at the YMCA to make a splash in their pool! Open to non-members.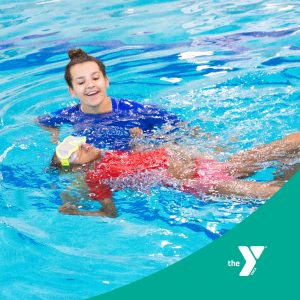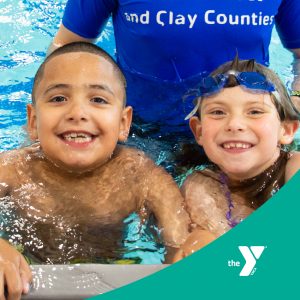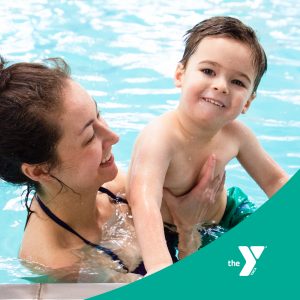 Find out more about the Y's awesome swim program by reading John's story and Isaac's story about how they learned life-saving swim skills through swimming lessons!
FOSS is a different kind of swim school – we teach families and swimmers to love water. Over a quarter century, we have learned how to structure our program to deliver the best results for our students. Our school approach focuses on developing skills through progressions based on a personalized Swim Path™ for each student.
Enroll in weekly sessions for all Fall or Spring, or try our 8-week camps!
OTHER SWIMMING LESSONS IN FARGO
OPEN SWIM LOCATIONS IN FARGO
Note: Please contact each business to check on open swim times/availability as dates and times are subject to change.
The YMCA of Cass-Clay offers Sunday Funday open swim from 2:00 – 5:00 p.m. on select Sundays at their Fercho location. Free for members, and $15 for non-members. Please call (701) 293-9622 to find when the next one is scheduled!
♦ 400 1st Ave S (Downtown Fargo)
Open swim is offered at both Amercinn locations on Sundays-Thursdays from 8:00 a.m. – 5:00 p.m. for $7/person. For more details, please visit each website below.
♦ 4325 23rd Ave S (South Fargo, near Sanford Medical Center)
♦ 1423 35th St S (South Fargo, near West Acres)
Day passes are available for $28 for a household, and can be used for their zero-depth pool whenever the pool is open (please check website for call for details).
♦ 2960 Seter Parkway (South Fargo)
The Fargo South Pool is open to the public during the winter months (December-March). Pool schedule is subject to change for school functions/special events/swim meets/holidays. Find the schedule here.
♦ 1840 15th Avenue S (South Fargo)
Family swim is held on select days that rotate through the season. Please call Foss at 701-809-7946 to verify, as dates are subject to change.
Governor's Inn Casselton
Open swim is available to the public for $9-$11. Please see their website for updated hours.
♦ 2050 Governor's Drive (Casselton)
The Hulbert Aquatic Center has open swim times available throughout the week. Daily rates, punch cards, and season passes are available. Please see their website for pricing and calendar.