The pregnancy and postpartum period is a time of great joy, but is also filled with questions. Where can I find OBs in Fargo? What do birth doulas do? Who can I talk to about how I'm feeling during postpartum? Are there any postpartum resources available? Motherhood is full of choices, and it can be overwhelming to find all the pregnancy support in Fargo in one place.
Our hope is that this Pregnancy & Postpartum Support Guide will help you find answers to some of those questions. We hope it will help guide you to the right decisions for you and your baby. Below you will find a comprehensive list of OBs, midwives, doulas and other the pregnancy support in Fargo and the surrounding area. Plus, many postpartum resources as well.
We want to thank all of the featured sponsors and businesses listed below for helping bring this guide to you, especially our presenting sponsor Essentia Health. They are all passionate about the mothers in our community, and are here to help you!
At Essentia Health, you'll receive the highest level of care to fit your every want and need during pregnancy and beyond. Expert obstetricians, certified nurse midwives, and compassionate fertility and high-risk pregnancy specialists deliver care tailored to you. And with an on-site Level III NICU in our Baby-Friendly® Designated hospital, you can rest assured you're all in the best possible hands.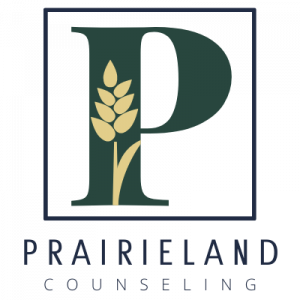 Prairieland Counseling Services specializes in the treatment of stressors and mental health conditions that occur during pregnancy, birth, postpartum and beyond. Our entire staff has received specialized training in perinatal mood disorders and couples concerns. We also have staff that specialize in trauma and infertility. Our goal at Prairieland is to support you in your parenthood journey.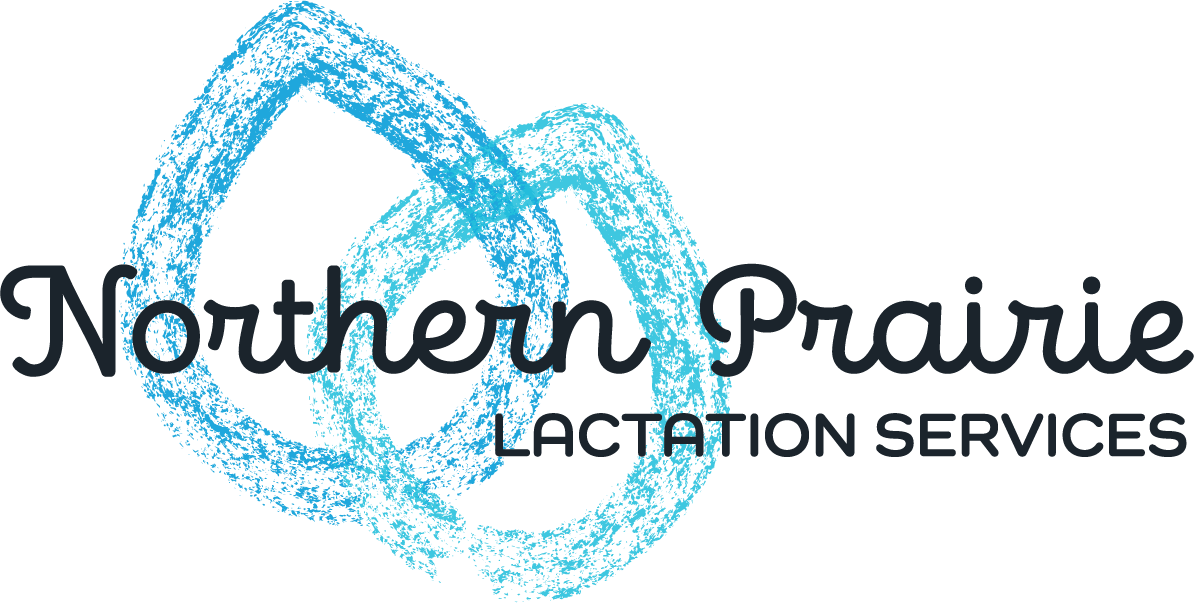 Northern Prairie Lactation Services is an independent clinic that provides concierge prenatal and postpartum lactation support in the comfort of your own home. Owner Jaci McCaskell Kulish is an International Board Certified Lactation Consultant (IBCLC) who has been helping families reach their infant feeding goals since 2010. If breastfeeding is your goal, contact Jaci today. Now accepting some insurance plans!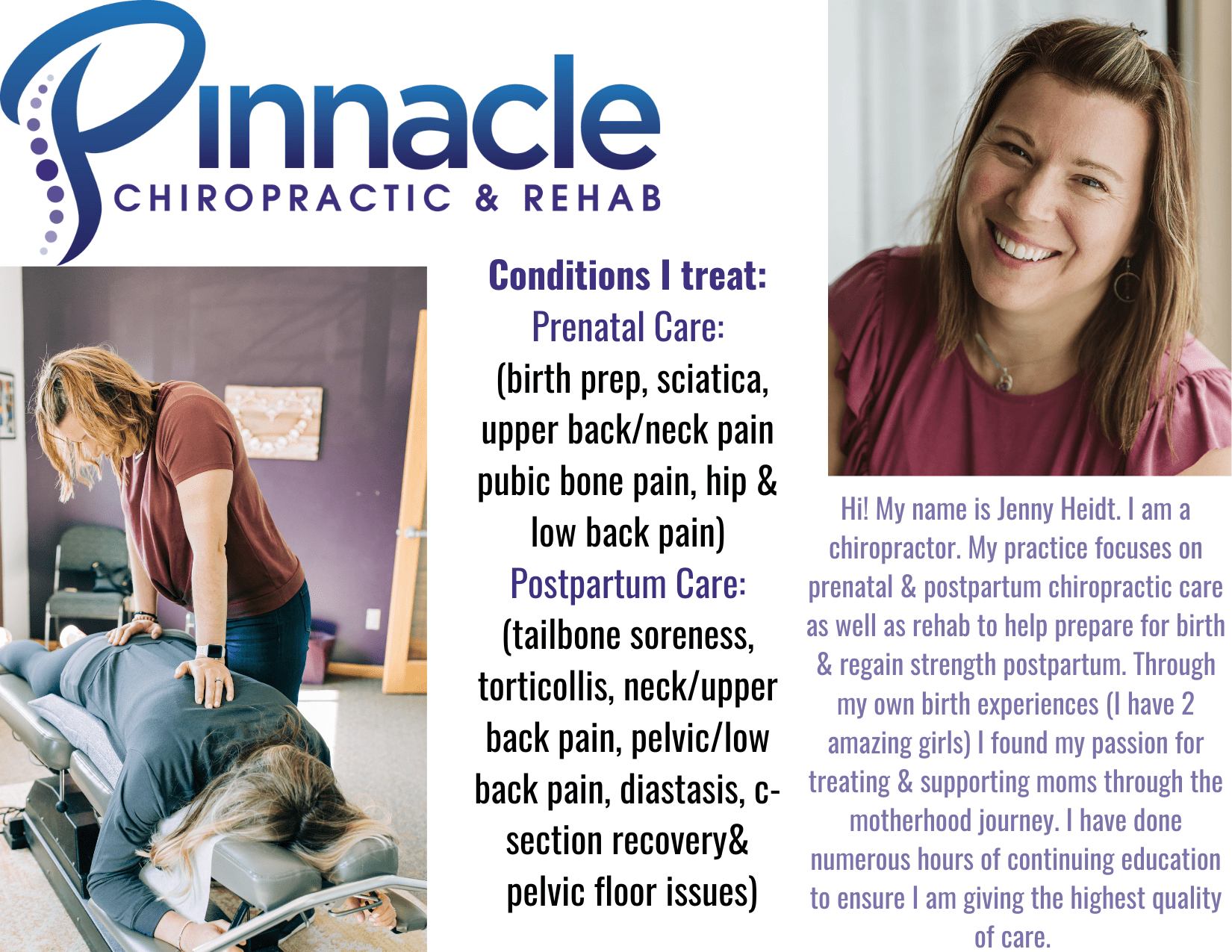 My practice focuses on prenatal and postpartum chiropractic care as well as rehab to help prepare for birth and regain strength postpartum. I truly enjoy supporting and empowering moms throughout their motherhood transition. Dr. Jenny is Webster Certified and certified in Postpartum Rehab. We work with all major insurance companies. Along with chiropractic care, Dr. Jenny offers workout classes at the clinic. These classes are specifically programmed for mamas. Pregnant or postpartum she offers modifications as needed to help prepare for your birth experience or heal properly after.
Simply You Wellness, where healthcare is tailored to every woman's unique needs. Dr. Tara Brandner has advanced training in fertility, postpartum care, and hormones. Whether you're at home, at work, or on the go with your family, our services are tailored for your convenience — offering both telemedicine and in-person consultations. Navigating the journey of pregnancy and postpartum with a provider who understands the intricacies of hormonal shifts. Embrace a healthcare journey designed around your comfort and unique needs with Simply You Wellness.
Activate Physical Therapy & Wellness treats pelvic health and other orthopedic concerns related to pregnancy and post-partum.  The physical therapists work to improve your quality of life and promote overall wellness with a return to a prior level of function.  We create a supportive and compassionate environment to aid each patient in achieving their goals and returning to a happier, healthier you.  We are dedicated to finding the best solution for YOU.  Your treatment should be just that, YOURS.

Milk Market is a family owned business that was founded by Bethany Hill, RN, IBCLC.  The Milk Market is a comprehensive one stop retail store specializing in all things breastfeeding and pumping.   The Milk Market has staff educated in lactation that can help you choose the right items for you to help you in your feeding journey.  We are also a certified DME that can help you in obtaining your breastpump through insurance.
OTHER PREGNANCY, BIRTH & POSTPARTUM SUPPORT IN FARGO
Did we miss any helpful pregnancy support or postpartum resources in Fargo? Contact us and let us know!