As children become tweens and teens, it is common for parents to take a backseat to friends. They start spending more and more time with peers and less with good old mom and dad. But this is a very important time for them to gain some independence and create their own personal support group.
And parents do still hold the job of chauffeuring tweens and teens from one hang out to the next. And while we are sad at times about not being included, at least we get some time in the car to connect.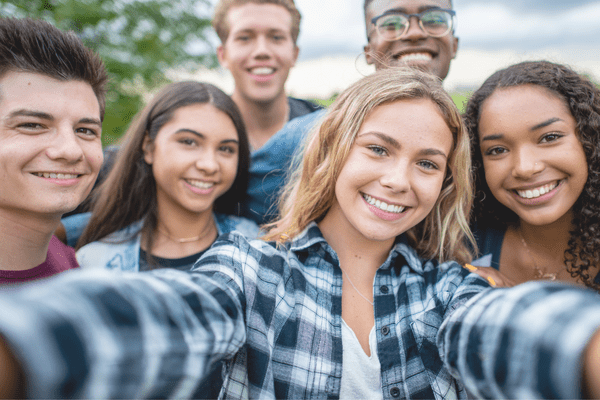 Here are 15 places to drop off your tweens and teens in Fargo:
Thanks to our sponsors at Clues & Keys for sponsoring this guide! Check out their promo code below to get your teen problem-solving at one of their escape rooms. 

1. Clues & Keys Escape Room
Clues & Keys Family Escape Rooms offer escape rooms that are great for teens and tweens to play with friends and family. Their rooms give players a chance to work on communication, problem-solving, and collaboration, all while playing and having fun. They design the rooms so that it takes different logic sets to solve the rooms. This gives everyone a chance to shine!
PROMO CODE!
This large indoor trampoline park has lots of options for fun! Activities include freestyle jump, ultimate dodgeball, a drop zone, and basketball hoops.
Shopping, the food court, and an arcade are several reasons for teens and tweens to hit the mall. Also, the various art installations throughout the shopping center provide great backgrounds for selfies!
Skate City provides open skating for all ages. It features the largest skating floor in North Dakota along with an arcade and snack bar! Check their website for current hours and upcoming events.
5. Ninja Gyms
These ninja warrior-style training facilities have obstacles that encourage running, jumping, and climbing. Giving tweens and teens a chance to burn energy and build strength. Check out Conquer Ninja Gym or Four Star Ninja Gym to find an open gyms time!
This is the spot for a fun Nerf battle against friends. There is both a indoor Nerf sports arena and a tactical laser tag arena. Book your reservation on their website.
7. Bowling
You can find a list of bowling alleys in our Indoor Play Guide! With five bowling alley options in the Fargo-Moorhead area, there are plenty of locations for teens and tweens to take on their friends, and try to get that elusive strike!
Indoor activities include laser tag and a video arcade with prizes. And for warmer days, outdoor seasonal options are batting cages, bumper cars, 18-hole mini golf, and go-karts!
Located in Downtown Fargo, this video game store and arcade provides teens and tweens with a chance to buy, sell, trade, rent, or play new and retro video games. And they also have over 600 board games, 10 gaming PCs, and two virtual reality systems!
An opportunity to get artistic! Clay Your Way is a paint your own pottery studio offering pottery projects, glass fusing, canvas painting, and splatter painting. Staff provide ideas and demonstrations to get the creative juices flowing.
The Plains Art Museum offers youth classes taught by professional teaching artists. Materials are provided. Please see their website for more information.
There are activities for teens and tweens including arts and crafts, STEM events, and more! Please note that pre-registration is required for many library events.
13. Skate Parks in Fargo
Dike West Park & Skate Park includes challenges for beginner, intermediate, and advanced skateboarders. It is made of formed concrete and is ideal for adventurous skateboarders, bikers and rollerbladers. Jefferson West Park, Madison Park & Bicycle Playground, and Village West Park are smaller facilities. These parks have some smaller ramps and boxes for athletes of all abilities. Check out Fargo Parks for a detailed list as well as one skate ramp at Rendevous Park in West Fargo!
Check out the newest climbing spot in town! They have 4,000+ square feet of climbing surface, 200+ linear feet of wall, 120+ routes, and 18" of heavy duty foam landing surface.
Are your teens or tweens looking for adventure? This entertainment center offers laser tag, an arcade with Virtual Reality games, escape rooms, and HyperBowling, a new interative way to bowl.
Looking for fun for other age groups? Check out these guides!