Preschools & Schools in Fargo & Moorhead
There are so many wonderful options for preschools and schools in Fargo & Moorhead, and we've gathered them all in one place to guide you in your search for the best school choice for your family!
Included in this guide is early childhood through high school options – along with schools we have partnered with for features with extra details and highlights.
Please let us know if we're missing any area Fargo preschools or area Fargo schools from the comprehensive section below. And if you are a local public or private school that would like information on being featured, please email us at info@fargomom.com.
Grades: K-12
Location: 300 17th St N (Moorhead)
Park Christian School has been partnering with Christian parents and the local evangelical church since 1981 to provide excellent academics within the framework of a biblical worldview. Students in K-12th grade grow in academic knowledge, personal responsibility, and Christ-likeness while discovering who God has created them to be. At the heart of Park Christian School is providing students with service and leadership opportunities so that they are inspired to worship Christ through a lifestyle of integrity, leadership, service, and stewardship. Our deep hope for our students is that they are well prepared to take the next steps in their interests and skills as they follow God's calling on their lives.
GRACE LUTHERAN SCHOOL
Grades: PreK-8th
Location: 1025 14th Ave S (South Fargo)
Grace Lutheran School serves students Pre-Kindergarten (4 years) to 8th grade in a vibrant and exciting Christ-centered environment where children can learn and grow in faith. Grace Lutheran School compliments your family's faith-based teaching already received at home and at church. We offer wraparound childcare before and after school, summer childcare, hot breakfast and lunch, music, art, big body play, and so much more.
CAPSTONE CLASSICAL ACADEMY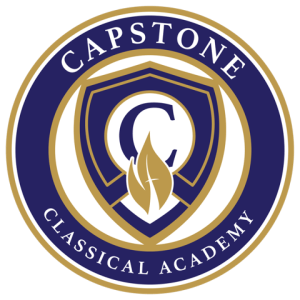 Grades: PreK-7th
Location: 3910 25th St S (South Fargo)
Capstone Classical Academy is North Dakota's first classical Christian school, serving Pre-K to 7th grade in 2023-24. We believe education should be about formation, not just information. At Capstone, we guide our students to discover the treasures of truth, goodness, and beauty that await them around every turn in our curriculum. Our mission is to help students to acquire wisdom and virtue so they can grow to be critical thinkers who glorify God and serve their communities.
APPLE TREE PRESCHOOL
Grades: PreK (ages 3-5)
Location:117 Main Ave E (North West Fargo)
AppleTree is a licensed preschool for children 3-5 years old located north West Fargo, ND. Our half day sessions begin in September and run through May of each year. We also offer summer camps! We strive to provide a quality environment that enhances children's individual development. Our focus is on stimulating growth in all learning areas through our grassroots curriculum.
BRIGHT FUTURES
Grades: PreK (Ages 3-5)
Location: 2511 53rd Ave S (Prairie Groves) & 6244 51st Ave (Rocking Horse Farm)
Bright Futures Learning Center is an early learning program that offers preschool for ages 3-5. We offer developmental and educational activities specified to your child's age and individual needs. Our commitment is to provide you and your child with the best in childcare and education. We believe in the development of the whole child. Our curriculum is designed to focus on the creative, emotional, intellectual, physical, and social growth of each individual child.
JUMP START PRESCHOOL
Grades: PreK (ages 3-5)
Location: 2410 14th St S (Moorhead)
The JumpStart preschool program offers classes for children ages 3-5 living in the Moorhead School District. Dedicated licensed teachers offer a safe and fun place to learn. Classes include circle time, snack, art, gym and learning centers. Plus, don't miss out on our Early Childhood Family Education classes that are open to anyone in the F-M area. These classes are for children from birth to pre-kindergarten entry.
ALL PRESCHOOLS & SCHOOLS IN FARGO & MOORHEAD