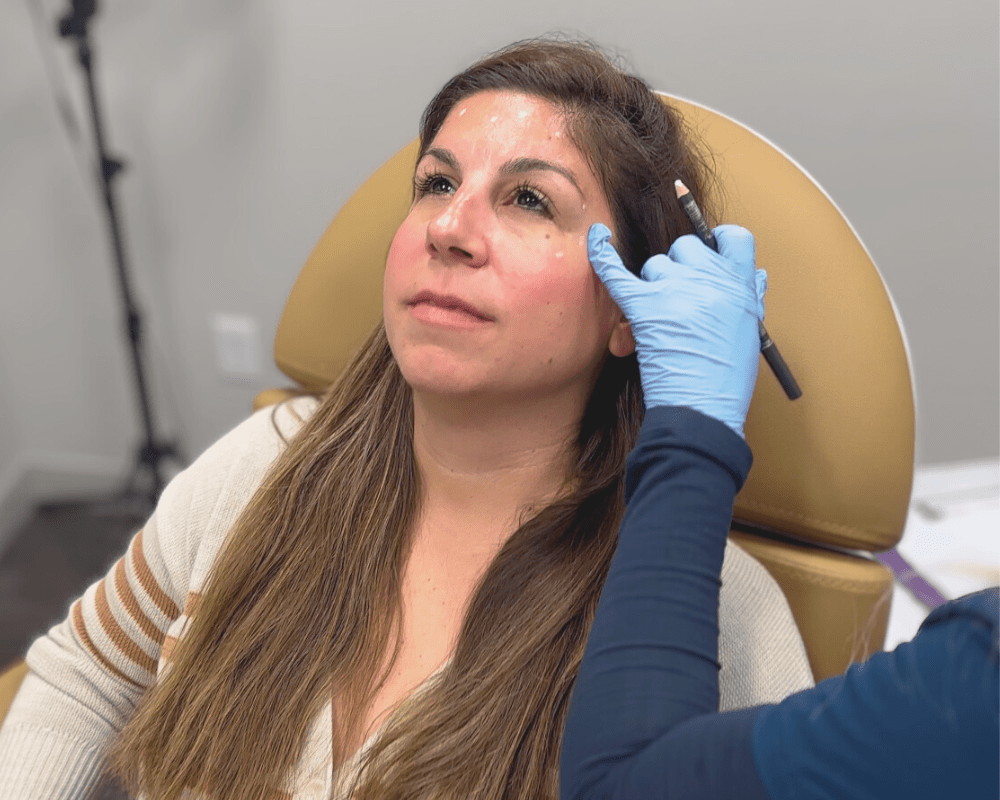 As a mom who just turned 40, there is a topic of conversation that continues to come up among my friends: Botox® (or wrinkle relaxers, as they are called in the aesthetics world).
While there is inevitably one or two of us that have dabbled in wrinkle relaxers, many of us fall into the category of "interested in it, but have some questions." With all the questions that come up surrounding Botox® for those that haven't tried it yet, it's easy to put off that first appointment.
As a mom in the "interested in it, but have some questions" category, I jumped at the chance to have a consultation and first injection with Chapter Aesthetics Studio in Fargo. And now that I've given wrinkle relaxers a try (and was able task a TON of questions), I'm excited to share my experience with you!
Wrinkle Relaxers: What Are They?
Wrinkle relaxers are a serum that is injected into the skin to smooth the appearance of fine lines and wrinkles. They work by blocking signals from the nerves to the muscles, preventing them from contracting. When the muscles can't contract, the wrinkles on the skin's surface smooth out, giving the skin a more youthful appearance.
The most common wrinkle relaxer (and the one you've probably heard the most about) is Botox®. A newer option has become available as well, called Xeomin®. This is a prescription medication that is injected into muscles to improve the appearance of frown lines between the eyebrows.
5 Facts to Know as a First-Timer
I had SO many questions when I went in for my first appointment, and my aesthetician was wonderful in sharing information and helping me understand the treatment before diving in. If you're a first-timer, too, here are five facts to know!

5 Things To Know About Wrinkle Relaxers for a First-Timer
1. A trained nurse injector will fully review your medical history and discuss your needs and goals to find a wrinkle relaxer treatment that works for you.
I shared it all with her – medications I was taking, medical history, and more. Wrinkle relaxers aren't recommended for those with autoimmune disorders, neurological conditions, recent strokes, and certain medications. It also is not recommended during pregnancy or while breastfeeding.
You'll discuss your area of concern, where you notice wrinkles the most, and what your goals are for treatment (e.g. less "crows feet," forehead lines, etc.). While it is recommended to treat the full face (for a more even look), your aesthetician will work with you to achieve the goals you want.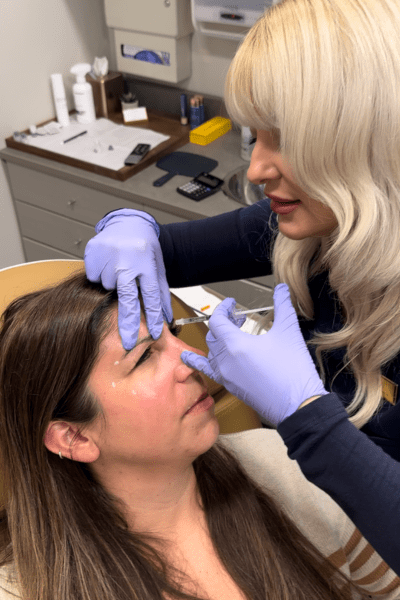 2. Wrinkle relaxers are most commonly applied to the forehead, between the eyebrows, and the "crows feet" around the eyes.
Between frowning/concentrating, smiling, and laughing, these are the areas where we tend to see the most wrinkles.
3. Botox® is measured in "units," and the amount of units will vary depending on the person, but can average about 50 units per visit (which is only about 1.5 syringe full).
This was a measurement I knew nothing about! One syringe of Botox® has 30 "units" in it, and the number of units you need will vary depending on the locations/severity of your wrinkles and your overall treatment goals. For my first visit, I received 43 units (which is just over one syringe full).
4. Wrinkle relaxers last for 3-4 months, and can take 2 weeks to see the full effects.
No, you won't walk out of that first appointment looking entirely different. Wrinkle relaxers can take up to 2 weeks to take full effect, and will last 3-4 months. The fading will be gradual, and you won't have more wrinkles after the treatment wears off. You'll look the same as you did pre-treatment.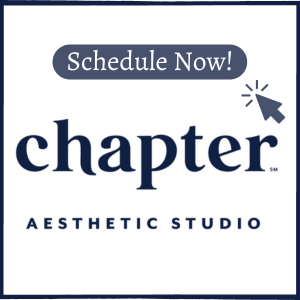 5. Getting wrinkle relaxer injections isn't painful!
If you've got needle-phobia, don't fret. The injections took only about 5-7 minutes and felt no worse than a little prick (similar to a mosquito bite). Side effects can include mild bruising, redness, bumps, and possible minor bleeding, but typically only last about 20 minutes or so after treatment. I went about my day as normal afterwards without feeling much different!
I was told some people may feel a slight headache for the remainder of the day after an injection. And it is not recommended to lay flat, exercise, or wear a hat for the 4 hours following treatment.
The Results
Getting the injections was a breeze, I had minimal side effects, and I am so happy with the results! It definitely made the experience better going to a trained professional. She put my mind at ease and answered all my questions.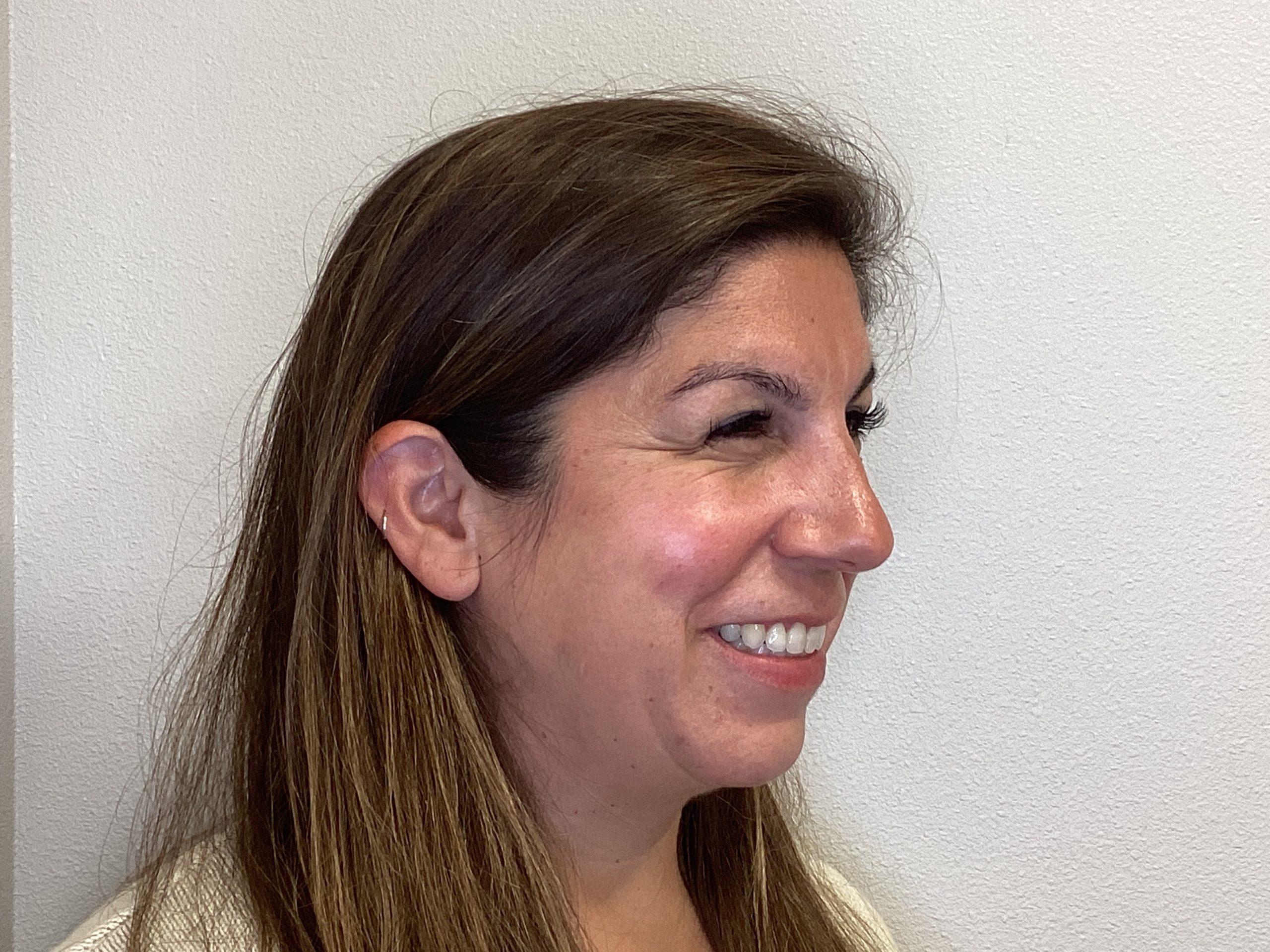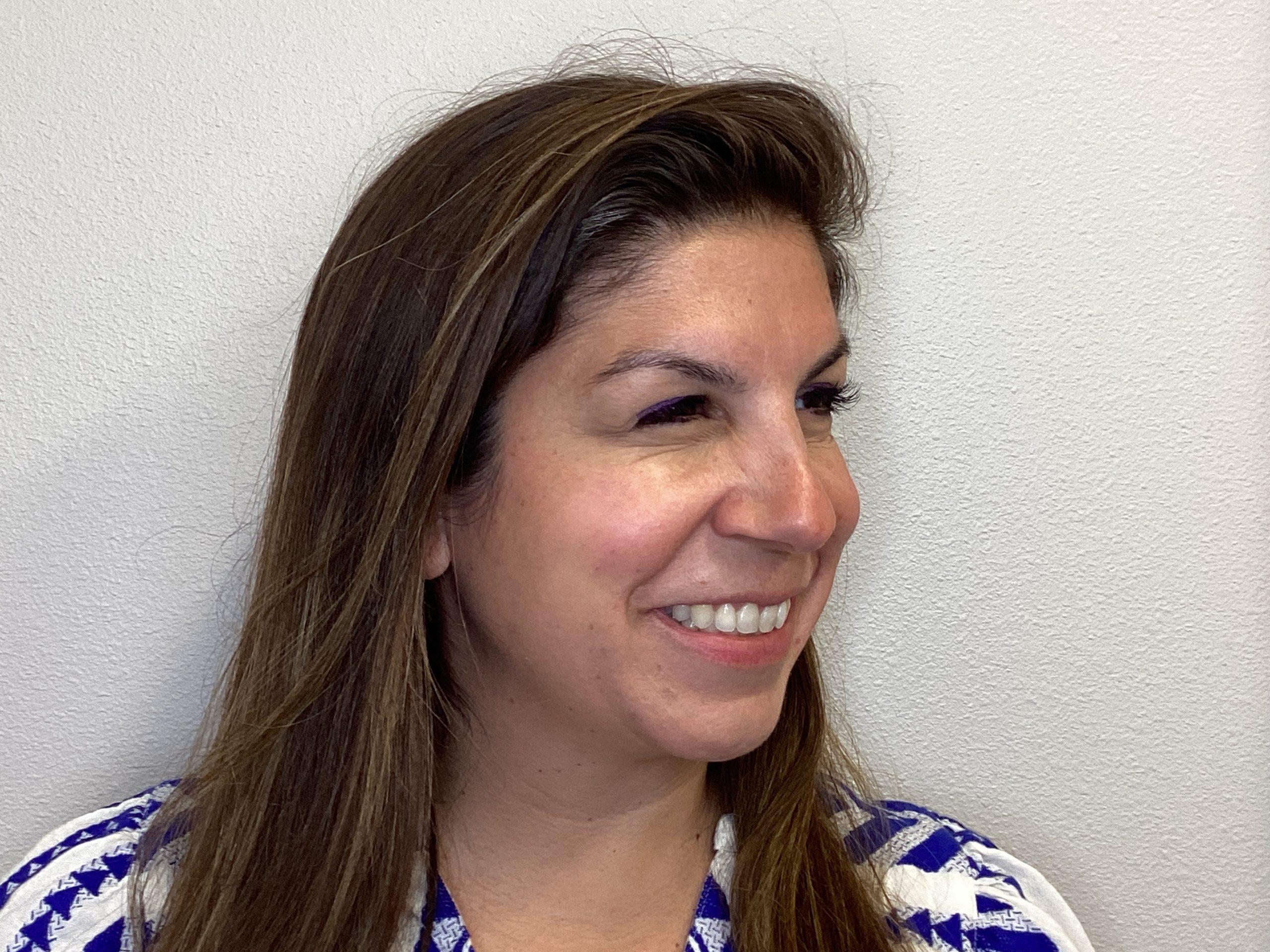 New Guest Promotion
New guests at Chapter Aesthetic Studio receive 50% off your first service! Plus, be sure to check out their membership service "The Circle." You can enjoy discounts on treatments and special promotions just for members.
For more information and to book services, visit or call Chapter Aesthetic Studio today!