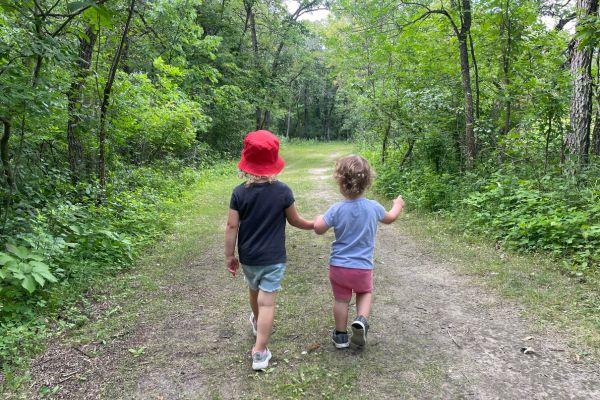 If you're looking to get out of the busy hustle and bustle of city life, consider taking a day trip to Agassiz Environmental Learning Center (AELC)! It's located in Fertile, Minnesota, just one hour and 15 minutes northeast of Fargo-Moorhead.

Agassiz Environmental Learning Center
This 640-acre nature area offers beautiful scenery everywhere you look. The Fertile Sand Hills (sand dunes) offer spectacular views of rolling hills, lush prairies, and the Sand Hill River, which flows through the site.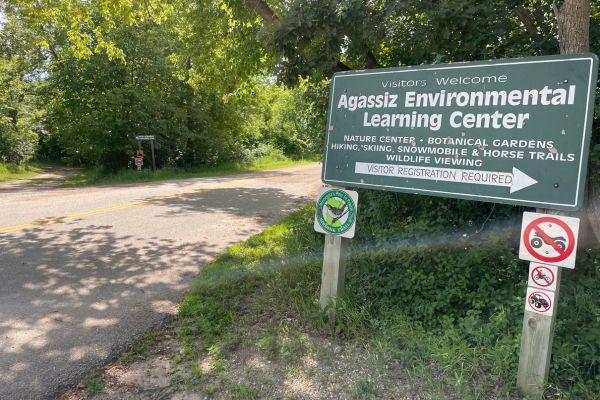 What to Do
Hiking
This is a beautiful place to hike and, in my personal experience, seems quieter than trails at a major state park, where traffic may be more congested. And there are over 12 miles of scenic trails.

In addition to hiking, the trails can be used for skiing, snowshoeing, mountain biking, horseback riding, or snowmobiling. Check their maps for specific information regarding which trails are designated for these activities.

Tubing, Canoeing, & Kayaking
Spend the day exploring the Sand Hill River. My husband and I tubed the river and it was a highlight of our summer! Also, rental equipment might be available, if you call ahead.

Camping
There are five site campgrounds near the Nature Center with available bathrooms and showers. Each site is equipped with a fire ring and picnic table. Fees are $15 per night and camping fees can be deposited in a drop box.

Learning
Throughout the year, AELC offers a variety of classes for all ages. Check their Facebook page for upcoming events.

Geocaching
Take the family out for a treasure hunt while you're here! A typical geocache is a weatherproof container hidden somewhere, which contains a logbook. Often, it will also contain little trinkets, or "swag," too. The geographic coordinates of the cache are provided and used with a GPS unit, or viewed through a smartphone app.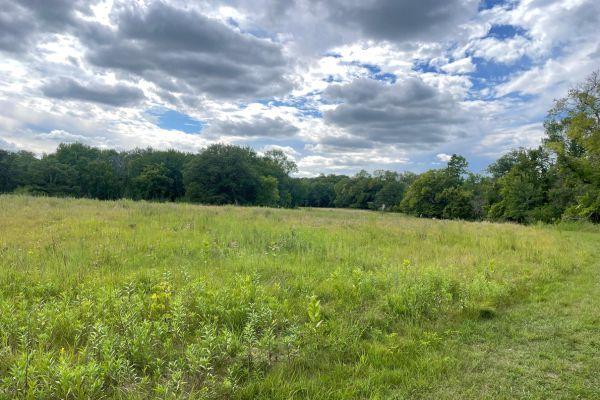 The objective is to use the GPS coordinates or information provided by the app to locate the cache. Once you find the cache, you record your find in the logbook. You can also bring a trinket or small item along to exchange for one of the items in the cache.

Rentals

If you are looking to enjoy recreational activities at AELC, there are rentals available. Note that all equipment rentals do require a waiver signature, and the waiver can be found here.

Skis, poles, and boots are available for rent for a total of $6 per day and snowshoes are available for $6 per day.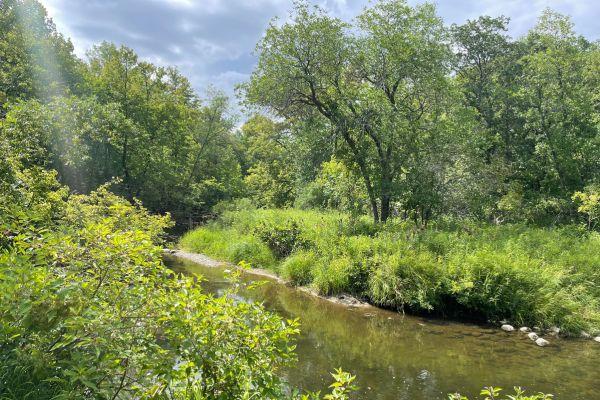 After you're done exploring the Agassiz Environmental Learning Center, here are some more fun activities to do in Fertile!

More Things to Do in Fertile, Minnesota
Shopping

Coffee / Florist
Morning Glory:

Stop and grab a coffee while you're in town. This adorable coffee shop also offers shopping, gift ideas, and books. They also have a supply of locally handmade goods including local artist, Willow Larson's coffee mugs (now also sold in SCHEELS). Whenever I stop here, the staff is very friendly and I always feel like I'm in some kind of sweet Hallmark film!
Dining
Play
Fertile, although a small town, still has a lot to offer for play! Here you can find a nature park, school park, splash pad, beautiful golf course, basketball courts, or explore the Polk County Fair Grounds.

Our family recently relocated to Fertile, Minnesota, we have enjoyed getting to know the friendly business owners and love to explore all that this beautiful area has to offer.
I highly recommend visiting the Agassiz Environmental Learning Center if you're looking to explore nature or camp with the family!