Are you looking for a fun day trip only an hour and a half outside of Fargo? Would your children love picking pumpkins, jumping on a giant pumpkin bouncy house, and eating cinnamon sugar donuts?
If so, then Nelson's Pumpkin Patch is the place for you to visit this fall!  
Nelson's Pumpkin Patch
Location: 2448 20th Ave NE, Emerado, ND 
Distance from Fargo: 1.5 hours
Located in Emerado, ND near Grand Forks, Nelson's Pumpkin Patch has spooky, fun activities for all ages.
What to do at Nelson's Pumpkin Patch
For the littles, a grain bin full of corn and tractor toys is sure to keep them entertained. Walk just outside to spend some time riding around on little toy cars or visiting the petting zoo.
Next, you can walk through the Three Little Racing Pigs Storybook Straw Maze, while reading a fun twist on the classic story of The Three Little Pigs.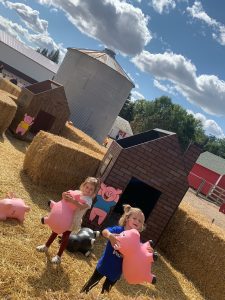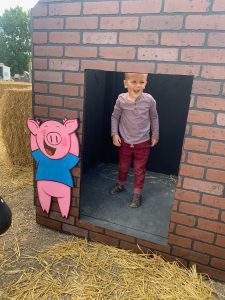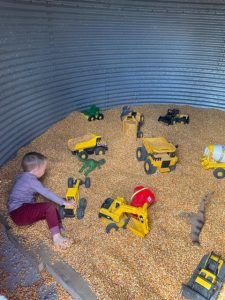 Then, grab a wagon and head over to the pumpkin patch, where you can pick your own pumpkin right from the vine! Choosing your best pumpkin for carving or decorating will be easy, because there are many pumpkins to pick from. Once you choose your pumpkins, you can walk a short distance to the "Spookley's Maze" and an 11-Acre Corn Maze! Be sure to take a map and mark what you see along the way.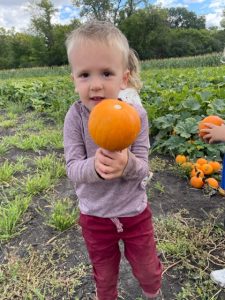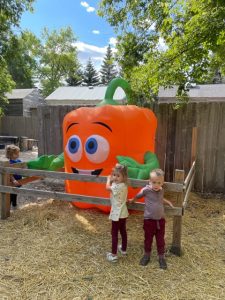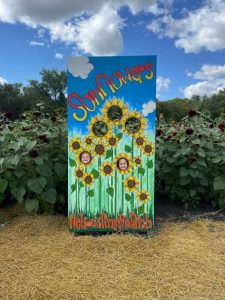 After spending some time on your feet, you might be a little hungry. Your little ones can take a break with mini donuts and a variety of other snacks and drinks, while the adults can wander over to the Grain Bin Bar for a selection of alcohol. 
Once you have had a chance to get your fill, you can take a horse drawn wagon ride through the woods to find the character hay bales. Littles can also walk through Spookely's not so scary forest, while the older kids can brave the Gruesome Granary!
Still looking for things to do, wander over to the bee train to take a ride through the patch. Make sure to make a stop at the pumpkin blaster station on your way. As you head out of the patch, stop at the Jack O' Lantern Bounce House, challenge your family to a bean bag race or prepare to bump, roll, and bounce with the human bumper balls to burn off any extra energy you have left.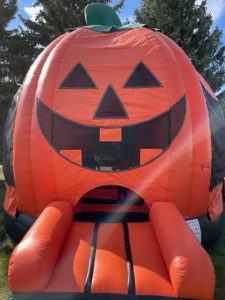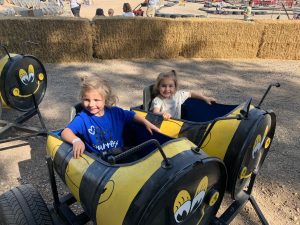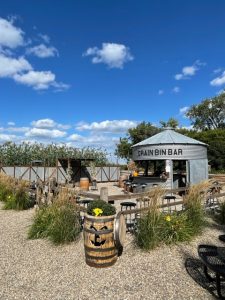 Why we love Nelson's Pumpkin Patch
Nelson's Pumpkin Patch has a large variety of activities. With things that will appeal to all ages, including adults.
They're open on weekdays, not just weekends.
And it's nice that they have snacks and drinks onsite, and even a bar!
Good to Know about Nelson's Pumpkin Patch
Kids under 3 receive free admission into the Patch.
Open on weekdays and weekends. Admission fee for weekdays is $13.00 per person and weekday hours are 3:00 p.m. – 7:00 p.m. Please note: the Pumpkin Blaster and Corn Cannon are not offered on the weekdays and the week of October 23 – 27th, they will be closing at 6:00 p.m.
Nelson's Pumpkin Patch weekend hours are 11:00 a.m. – 6:00 p.m. Admission fee for weekend is $13.00 per person. And this rate does not include the Corn Cannon or the Pumpkin Blaster. The fee includes Patch admission, one ticket to the Gruesome Granary Haunted House, hayrides, all patch activities, and admittance to the small corn maze.
Note that entry to the Eleven Acre Corn Maze will not be allowed after 5:45 p.m. each day, unless your group has made special arrangements.