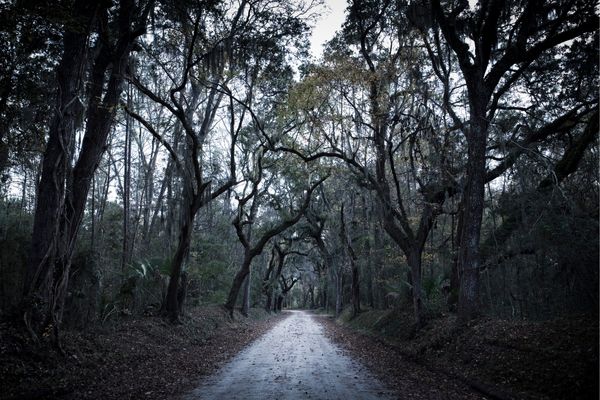 Do you every go somewhere and get the feeling that you're being watched? Or that something just isn't right? These five haunted spots in Fargo have been known for prompting mysterious feelings and spooky sightings.
5 Haunted Spots in Fargo
1. Trollwood Park
The Fargo Park District currently owns and operates Trollwood Park. It has a playground, disc golf, and makes a great picnic spot. But the history of this park makes it seem a bit more sinister than it appears.
It was essentially built over a cemetery.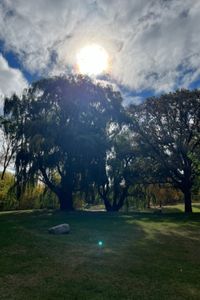 The Park was originally the location of the Cass County Hospital and Poor Farm in 1895. It was a hospital for the less fortunate and elderly, who could not afford to live on their own to get the care they needed. And the "Farm" was for the more capable individuals to work at in exchange for care.
Many of the people who died at the Cass County Hospital and Poor Farm in the early 1900s were buried in the cemetery on the property. When a resident had no money for burial or a tombstone, the county paid for burial in cheaply-marked graves.
The building was later turned into a nursing home and then closed and torn down in 1973.
When the Fargo Park District took over, they tried to relocate the graves. In 1985, Cass County moved more than 350 graves from the Trollwood Park grounds after river bank erosion began occurring. And in 1999 and 2020, further erosion exposed additional grave sites.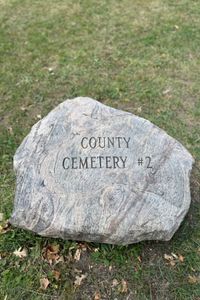 The F-M Paranormal group has investigated the park several times.
And visitors have reported hearing voices, the feeling of being followed closely while passing through the park, and told stories of a ghostly woman wearing a blue 19th century dress spotted under a massive willow tree. Not far from the tree is a large rock with the engraving of "County Cemetery #2." It's the marker to show where one of the old cemeteries used to be located. There were three total.
This collection of old buildings lies on 12 acres of land just outside West Fargo. Owned by the Cass County Historical Society, the Bonanzaville Museum and Village has 41 buildings including Fargo's first house, a saloon and hotel, schoolhouse, church, mercantile store, and other buildings.
One of the buildings is Houston House. The home where David Henderson Houston Sr. lived with his family. And includes the bedroom where he died in 1906.
Workers and visitors have reported hearing children laughing inside the Houston House in the middle of winter, when no children were around.
And ghost hunters had previously visited the Houston House and Brass Rail Saloon and reported paranormal activity.
Interested in investigating yourself?
Bonanzaville Paranormal Investigations take place each fall around the time of Halloween. This allows people to move beyond museum barriers in teams of six (with an experienced guide). And provides the opportunity to discover firsthand any unusual happenings with the use of EMF detectors and voice boxes.
3. Riverside Cemetery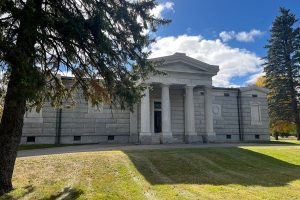 This one might seem a bit obvious, since it is a cemetery.
Established in 1879, Riverside Cemetery is Fargo's oldest and largest cemetery.
There are two mausoleums in the cemetery, and people have reported hearing odd noises in and around these areas. Along with reports of unexplained orbs, mists, and other anomalies in photos and videos of the area.
4. Yunker Farm
The farmhouse is very old, dating back to 1876. And there have been reports of mysterious door and window closings along in the house, along with elevators moving on their own.
Visitors have also reported seeing a ghostly image of a little girl near the well.
Yunker Farm had previously housed a children's museum that closed in 2021. But nearby gardens and the onsite playground remain open to the public.
5. NDSU
Two buildings in particular, Ceres Hall and Minard Hall, have been singled out as being particularly spooky. Students have reported feeling a strange presence and also the lights on entire floors going out.
Are there any haunted spots in Fargo that we missed? Let us know in the comments below.
And interested in learning more about notable and historical places arounds town? See our post on Historic Landmarks & Museums in Fargo-Moorhead.