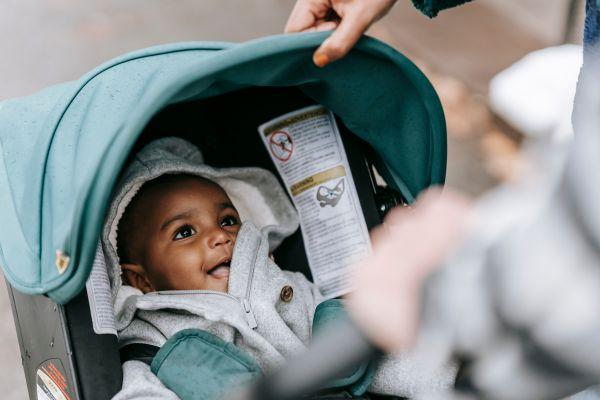 Looking to keep up your walking routine even when the temperature begins to dip? And also searching for places that are stroller-friendly?
Look no further!
Here's what you need to know about indoor walking options around town.
7 Spots for Indoor Stroller Walking in Fargo & Moorhead
Open at 6:30 a.m. Monday through Saturday and at 8:00 a.m. on Sundays. Get there early, beat the crowds, and do some window-shopping! Check out their website for more information.
Just across the river, check out the shops at the Moorhead Center Mall as you exercise. Try the short track, which is 1/3 mile, or the long track, which is 1/2 mile. And stay for a snack or meal at one of their restaurants. Walking hours are Monday through Friday from 10:00 a.m. – 7:00 p.m., Saturdays from 10:00 a.m. – 5:00 p.m., and closed Sundays.
This indoor track circles around the ice arenas. Open year-round Monday – Friday 6:00 a.m. – 11:00 a.m. The walking track could be closed due to events and tournaments, call (218) 284-2287 for a schedule. Also, distance maps are available at the Moorhead Parks & Recreation Office.
Open year-round with a walking track when the building is open. Hours may vary depending on activities and season. Check their schedule for hours.
The 1/8 mile walking track is available and free to the public whenever the facility is open. However, it may be closed for special events without notice. Check out their website for a listing of current hours.
The Veterans Memorial Arena features a 1/8 mile walking track open Monday – Friday 7:00 a.m. – 9:00 p.m., Saturday & Sunday 7:00 a.m. – 12:00 p.m. But may be closed during scheduled events. Check their schedule.
Their indoor dome is now available for walks, runs, or play. See the Tri-City website for more details.
Did we miss an indoor stroller walking spot in Fargo you love? Contact us at [email protected] and let us know!