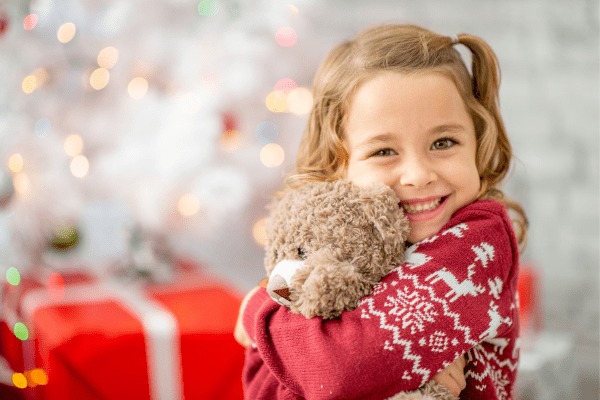 The holidays can be a difficult time of year for many, and this year is no exception. With prices rising, there are more and more families looking for some support this holiday season, and thankfully there are great organizations in our community that are here to help.
Here are some local organizations in Fargo where you can apply for holiday assistance with gifts, meals, and more.
Salvation Army Holiday Assistance
Every year the Salvation Army distributes holiday gifts and meal boxes to anyone in need. Watch their website and Facebook page for a link to apply for assistance. (Deadline to apply is usually mid November. Please note their Thanksgiving meal boxes have already closed.) They also offer a community meal on Thanksgiving and Christmas – please check their Facebook page for announcements on the specific dates and times of these events, or call them at (701) 232-5565 for more information.
KFGO Christmas Wish
The team at KFGO has a nomination form to submit a name of an individual or family that is in need of help this holiday season. The form can be found on their website, and they do their best to grant as many wishes as possible.
YMCA of Cass & Clay Counties
Both YMCA locations host an Angel Tree, where individuals can apply to have a tag on the tree for each of their family members' wish list items. Contact the YMCA at 701-293-9622 or visit their website for more information.
Open Doors 365
Open Doors 365 offers free resources to the community, including a free thrift store with used clothing and shoes for all ages and genders. Household items, such as dishes, bedding and decor, are also available. Bibles, magazines, and many books are available at no cost.
While they cannot guarantee they will have gift items available, it is worth the ask since their donations vary from month-to-month. Call them at (701) 799-7550 or visit them at 307 Main Avenue, Suite A in Fargo.
Faith4Hope & Latter Rain Ministries
Faith4Hope is offering a Thanksgiving meal on November 22nd at 6:30 p.m. They have hosted holiday events and gift drives in the past, so stay tuned to their Facebook page to find out more.
Blessed Sacrament Catholic Church | Thanksgiving Meal
Blessed Sacrament in West Fargo hosts a community meal every Thanksgiving. Please watch their Facebook page for an announcement, or call 701-282-3321 for more information.
Churches United for the Homeless
Churches United offers Community Meals at Thanksgiving and Christmas time. Please watch their Facebook page for announcements or call them at (218) 656-7495 for more information.
Nativity Catholic Church | Christmas Meal
Nativity hosts a community meal every Christmas. Please watch their Facebook page for an announcement, or call (701) 232-2414 for more information.
Other Ways to Find Support
First Link Directory
Head to myfirstlink.org and click on "Community Directory." If you scroll down, you can find searches for Thanksgiving Programs, Holiday Gifts/Toys, & Christmas Meals.
School Social Workers/Counselor
If you have a school-age child, reach out to their school social worker or counselor to see if they can refer to you to any specific programs in the community. Many organizations take referrals for these types of programs, and your school support team can help with this.
Ask Your Local Church
Attend a church in the community? Or live near one in your neighborhood? Churches often host Angel Trees, community meals, and food baskets to local families in need. Reach out to a church near you to see what they are offering this holiday season.
Know of an option that provides holiday assistance in Fargo that we can add to our list to help local families? E-mail us at

[email protected]

and let us know!
Looking to volunteer this holiday season? Check out these opportunities!