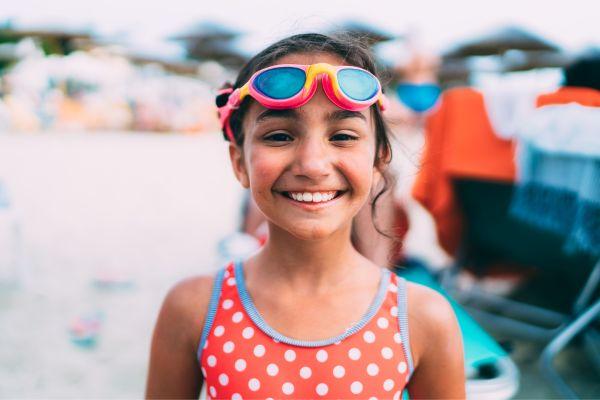 Can you relate to this? One minute we're putting away our snow shovels and winter coats. We blink a few times. And then — poof! — it's time for back-to-school shopping.
Am I the only one who thinks summer goes by way too fast?!
While we can't control the length of this wonderful season (when it's all said and done, we've only got about twelve weeks), we can decide how we choose to fill those sun-soaked days.
This is where your family's "Summer Fun List" comes into play.
What is a "Summer Fun List"?
Simply put, this is a compilation of all the fun things you'd like to do this summer as a family.
As far as a name, you can certainly call it whatever you'd like. Some might prefer the term "Summer Bucket List" or maybe something more personalized, such as "The Andersons' Adventures."
Your list can be as lengthy and complex or as short and simple as you want it to be. But the bottom line is, it will help make sure you don't hit September wishing you would have done more things together as a family when the weather was nice and hot.
So let's dive into how to create yours.
Making Your Family's List
In a perfect world, your whole family would sit down and create this together. No matter how old (or how young) your kids are, they should definitely be involved. You will probably be pleasantly surprised at the creative ideas they have.
Start Brainstorming
The first step is to simply start brainstorming and talking about the things you'd like to do this summer. Make sure everyone has a voice and be sure to jot down the ideas on a piece of paper so none are forgotten.
The only criteria is that they have to be fun, summer-related activities. This isn't a to-do list and shouldn't include anything work or chore-related. Anything from checking out a new playground to taking in a RedHawks game is suitable for this list!
Next, it's time to get creative and document your ideas in a more "permanent" way.  In our home, I wrote "SUMMER FUN" on a large poster board and let my three girls draw pictures all over it while we chatted away about the summer.
On a separate sheet of paper, I wrote as quickly as they talked. They rattled off tons of ideas and within 10-15 minutes, we had a solid list. That evening I showed it to my husband, and after smiling at some of their suggestions, we added a few more of our own.
Perhaps your family wants to make your list digital. You could store it in the Notes app on your phone, take a picture of the written list, or even capture a short video of one of you reading the list out loud.
Plan It Out
Don't let your creative work go to waste! Once you make your list, it's time to implement a plan to get out there and do all these fun things.
Maybe you're a Type A planner like me. If so, it might work best to take all of your ideas and schedule them into your calendar. Depending on how complicated the ideas are, you could aim for one to two activities each week. Obviously some activities (like checking out the Red River Valley Fair) can only be done during a set period of time.
If you're a more go-with-the-flow mom, you might prefer to simply have the list hanging on your fridge throughout the summer. Then, you can start checking things off as you go.
There are certainly other ways to implement this too. Pick a day of the week as your designated "Summer Fun Day" and select one activity on that day. Maybe Saturday afternoons work well for your crew. Or, take turns letting each family member choose the next activity. Depending on their age they could even pick the date and time for it. With little kids, writing each activity on a popsicle stick and pulling them out of a jar would also be a good option.
Need Some Ideas?
Your list will be as unique as your family, and that's perfectly fine. But if you feel stumped, here are some ideas to get you started (or check out our Ultimate Fargo Summer Bucket List here!):
Pack a picnic lunch and enjoy it at your kids' favorite park.
Set up a tent and "camp out" in your backyard.
Enjoy an evening swimming session at a local pool.
Plan a road trip to Jamestown and check out the National Buffalo Museum.
Take "indoor" activities outside (watching a movie, having a tasty snack, or playing with Play-Doh are all more fun in the sunshine).
Go for a hike at Orchard Glen Park.
Try out a new ice cream joint.
Be Sure to Make It Enjoyable
This summer let's be intentional with our time, so we don't end up missing out on something fun we had hoped to do. No matter what your family's "Summer Fun List" ends up looking like, just be sure to use it to enjoy summer before it's over. You won't regret it!