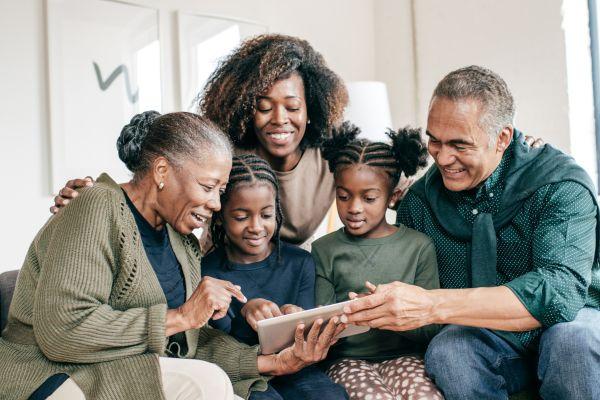 The Christmas season can bring a lot of joy, but a lot of stress as well. Between planning get-togethers, attending children's school events, and trying to remember to make every moment magical, things can get lost in the shuffle. That includes finding Christmas gift ideas for grandparents. 
Here are several ideas for inspiration!
Christmas Gift Ideas for Grandparents
Artwork
The classic gift, and for a good reason! Grandparents love a piece of artwork made by their grandchildren.
I have taken my children to Clay Your Way on many occasions to create gifts for their grandparent's birthday or for Christmas.
At Clay Your Way, you can pick out an item, paint it, and pick it up one week later after they glaze and fire it. These are always a hit and end up looking pretty nice (even if your child just threw some paint on it and smeared it around)!
Another option is to go to Pinterest, search for a seasonal art project, and have your children recreate it at home. Handprints are always a hit.
Photography Session
A few years ago, my siblings and I went in together on a family photo session with my favorite area photographer as a gift for our parents.
We were able to use our session in the summer, even though we gave it to them for a Christmas present. I made sure to schedule the session on a time that both of my siblings were in town, and all the kids were available.
It is so special to have professional photos of the entire family, including grandchildren. This is also the gift that keeps on giving, because I ordered canvas prints of my favorite pictures from this session to give my parents the next Christmas!
Collector's Ornaments
I have purchased ornaments to give as gifts every year, even before I had children. We have ornaments on our tree commemorating the first year of marriage, our dog, a new house, and of course, our children. I love giving these as gifts to my children's grandparents.
My go-to is Coton Colors. Their ornaments are beautiful and can be personalized. They offer adorable grandparent specific ones (customized with your children's names). My mom leaves her ornaments out year-round, and my kids love looking at them.
Hallmark also has beautiful collector's ornaments that would make a fantastic gift. Once you choose your go-to, you can just head to the store or website every year to purchase your gifts!
An Experience Together
There's nothing grandparents love more than some quality time with the kids, so why not gift them more of that? Get them movie tickets to take the grandkids to the theater, or have them visit an Escape Room together. Or, try a visit to the nail salon, local zoo, or their favorite restaurant. They'll love the one-on-one time they get!
Nothing
Sometimes money is tight, stress is high, and you just don't have the mental capacity to get your children to create something to give as a gift.
We've all been there.
There is absolutely nothing wrong with reaching out to someone and saying, "Let's not do gifts this year." It might be a weight off their shoulders as well.
If gifts just aren't going to happen this year, that's fine! Just be sure to communicate your intentions effectively so that everyone is on the same page, and feelings aren't hurt. No one wants to see you stretch yourself too thin, especially a loved one.
What are some of your favorite gifts to give grandparents? Let us know in the comments!