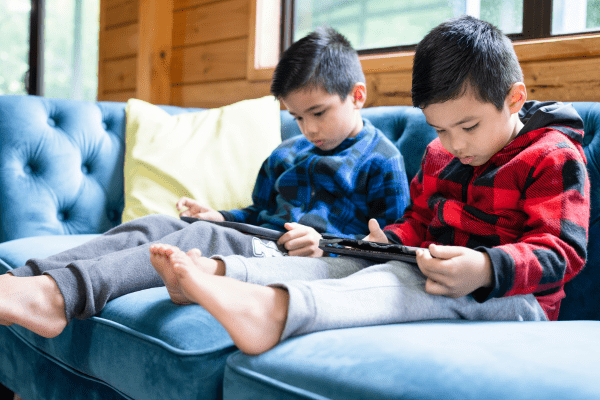 The internet can be a great source of information, providing learning opportunities, entertainment, and creative outlets.
However, it can also be a dangerous place for kids.
That's why parents need to set limits for kids when it comes to the internet. Monitoring kids' online activity can take a great deal of time and effort, but that's where internet service provider Midco comes in! You can trust Midco to do most of the work for you.
Midco provides over 490,000 homes and businesses in more than 400 communities across the Midwest with the vital and innovative services to live, work, and connect.
Thanks to their high-speed whole home wi-fi, user-friendly app, and equipment strategically placed throughout your home, Midco Wi-Fi places the control in your hands. This gives you the ability to monitor your home network, along with all your connected devices and users.
This adds up to more safety and security for your family, and less stress for you!
Protect Kids with Wi-Fi Controls
Setting boundaries is a big part of parenting and by setting rules for technology, parents can teach kids good online habits.
With the Midco Wi-Fi App, parents have the ability to control what kids see on a particular device or by user profile controls. Internet filter setting options are customizable and numerous.
Here are some ways parents can use the Midco Wi-Fi App to filter what kids can access online.

WiFi Controls to Manage Screen Time & Online Safety
Utilize Ad Blocking
It can be easy for kids to click on an ad and make a purchase. With the Midco Wi-Fi adblocking option, you can control an individual user or a specific device.
This is a great way to prevent ads and marketing from reaching kids, by blocking known advertising servers from displaying video and web advertisements.
Set Content Access Rules
This parental control feature determines which online content is appropriate. Parents are able to manually block up to 50 sites network-wide (for a user or device). Content can be automatically blocked based on these levels:
No adult content (filters all adult content).
Teenager friendly (filters content determined to be appropriate for teenagers).
Kids appropriate (filters content deemed appropriate for kids).
No limits (all content is accessible).
Set Technology "Time Outs"
Too much technology can be detrimental for kids. Fortunately, Midco Wi-Fi offers the option to limit and manage screen time (for kids and adults).
It offers the ability to schedule an internet break or a customizable device freeze schedule, to ensure kids are stepping away from technology from time to time.
Also, parents can view data consumption statistics to monitor online behavior.
Manage Users and Devices
Content restrictions allow parents to customize online schedules, pause internet access, and also see when kids were last online. This can be done for any devices and users connected to the Midco Wi-Fi network.
In addition, Midco Wi-Fi technology can protect your network, devices, and family from online threats by:
Blocking incoming and outgoing device connections to known harmful IP addresses.
Automatically blocking unusual behaviors and quarantine-infected devices.
Protecting devices against malware, spyware, botnets, adware, SPAM, ransomware, crypto-mining, and phishing.
These services can help ensure peace of mind. It's one less thing to worry about, knowing that your whole-home network is protected through Midco Wi-Fi.

Looking for more internet safety tips? See these additional tips on keeping your wi-fi connection and family devices safe. And for more information on Midco's internet service options, visit www.midco.com.