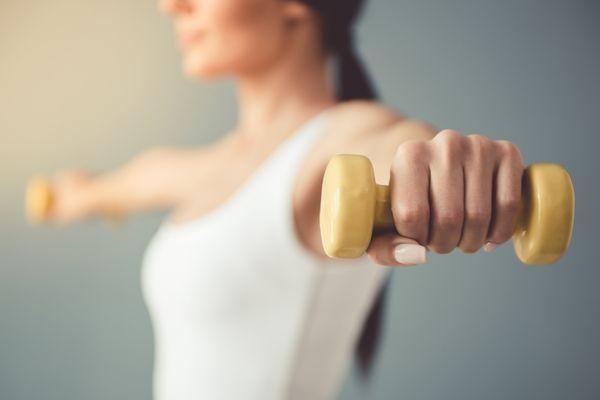 Is it just me or do holiday sales, ads, and movies start to show up earlier every year?
I'm pretty sure I saw holiday sales promos starting in September. Then Costco entered full on Christmas décor mode in October.
And there's one more thing that caught my eye, arriving earlier and with more intensity this year: weight loss messaging.
We are fresh off the "exercises to burn off the calories in Halloween candy," infographics. It's full-bore into the "lose weight now" TV commercials and digital content.
The pressure to get slim and trim used to rear its ugly head closer to New Year's, but this year it seems we're being fed it early. And why?
Why is there always pressure to lose weight, but especially at this time of year? Moms are already under so much stress, trying to make the holidays magical, attend every event, buy thoughtful gifts, and do ALL the things.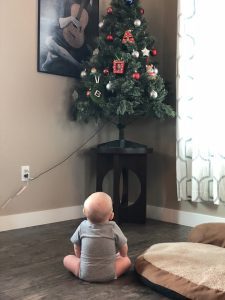 Holiday timing aside, weight loss messaging angers me to no end. I loathe it so much.
First, I'm going to tell you why (gotta vent a little). But then I'll share some positivity, what I hope we can all focus on instead of weight loss this holiday season.
Why the Hate on Weight
Overall, health is important. I think we can all agree on that. And sure, being a healthy weigh is, well, healthy.
But does that mean you need to lose weight to be healthy? NO. In some cases, could you actually gain weight and be healthy? YES.
Somewhere along the line, losing weight became the Holy Grail metric of being "healthy" when, really, it's not. Weight is only one piece of the overall health puzzle. And when we're talking about losing weight, that's what it really should be all about right? Improving our health?
Yet too many weight loss messages are focused solely on the vanity of weight loss. It's "look great," or "drop a pants size." Rather than the "lower your risk for heart disease," or "help prevent diabetes," benefits that I guess aren't as sexy and appealing.
Healthy in Different Ways and Timelines
I believe instead of worrying so much about weight, we should focus on the health metrics we can't see.
What are these other, better metrics we can focus on for good health? Cholesterol levels, functional strength, endurance, resting heart rate — I could go on, but I won't. And I won't dive deep into mental health, which is just as important as physical, with mood, energy levels, and mindful time all good awareness trackers.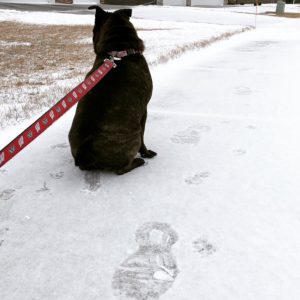 At the end of the day, I believe people can be many different weights and be healthy. So I'm going to go out on a limb and make a blanket statement: You do NOT need to lose weight this holiday season.
Please do not add any more pressure on yourself with something as challenging as losing weight.
That is another thing that bothers me about weight loss ads: losing weight is made out to be easy and fast.
But it's neither.
It's really hard and it takes time. Achieving a truly healthy and sustainable weight requires long-term habits and mindset, not fast and easy fixes.
The holidays are about family, gatherings, and traditions. And a lot of it revolves around food. Please don't avoid food or stress over it. Enjoy it!
Go for the Gains
Instead, I'd like to invite you to change your mindset. Try looking at the holidays, not as a time to lose weight, but as an opportunity to gain. As in, gain healthy habits that will help you feel and function at your best.
Healthy Habits to Add
1. Drink water. Lots of water.
2. When enjoying holiday foods, have one favorite treat and then call it good for now. They'll be an opportunity to have another one soon.
3. Speaking of foods, eat! Fill up on foods that make you feel your best. If your tank is topped off or at least partially full, you'll have energy and it can help from succumbing to a hangry food binge.
4. If you do overeat or overindulge in something that makes you feel sluggish, it's okay. Don't give up, don't speak negatively to yourself, just get back on track with your next meal or snack.
5. Exercise. A couple short daily walks, a longer sweat sesh a few times a week, or hitting the weights pays off big for your mental and physical health. Plus, when you do work out, you'll be loaded up with good energy from all the delicious foods you're eating to fuel the day!
However you celebrate, I hope your holiday season is merry and bright — with no weight loss worries in sight.