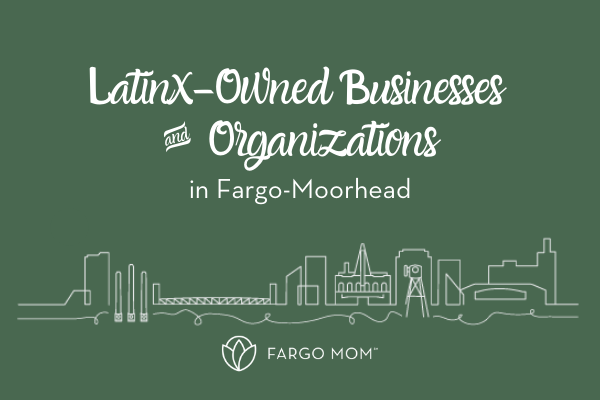 As mothers, we get the chance to help our families learn about other cultures and promote diversity. We have the opportunity celebrate cultures that are different than our own, to show our children new things, and to support small locally-owned businesses.
In honor of Hispanic Heritage Month, we have rounded up a listing of Hispanic/Latinx-owned businesses in the Fargo-Moorhead area. So, learn more about who they are, what they do, and how to support their small business!
Hispanic/Latinx-Owned Business in Fargo & Moorhead
Restaurants
Mas Tequila (temporarily closed)
Maria's Homestyle Mexican Food (caterer)
Groceries & Markets
Beauty/Fashion
Other Services
A.J. Kognos College Admission Counseling
Arianna Zavala, Keller Williams Realtor
So, take the time to check out these businesses — order their food, use their services, and bookmark them for when you need them!
Know of more local Hispanic/Latinx-owned businesses in Fargo we missed? Contact us at [email protected] and let us know to add them!