The pregnancy and postpartum period is a time of great joy, but is also filled with questions. Where can I find OBs in Fargo? What do birth doulas do? Who can I talk to about how I'm feeling during postpartum? Are there any postpartum resources available? Motherhood is full of choices, and it can be overwhelming to find all the pregnancy support in Fargo in one place.
Our hope is that this Pregnancy & Postpartum Support Guide will help you find answers to some of those questions. We hope it will help guide you to the right decisions for you and your baby. Below you will find a comprehensive list of OBs, midwives, doulas and other the pregnancy support in Fargo and the surrounding area. Plus, many postpartum resources as well.
We want to thank all of the featured sponsors and businesses listed below for helping bring this guide to you, especially our presenting sponsor Essentia Health. They are all passionate about the mothers in our community, and are here to help you!
Your path to parenthood is unique, and your experience should be too. Whether it's the birth plan you want or specialists you need, Essentia Health is by your side every step of the way. With midwifery, fertility care, high-risk pregnancy and NICU services at our Baby-Friendly® certified hospital, you can rest easy knowing you're both in good hands.
Apex Physical Therapy & Wellness Center is here for all your pregnancy and postpartum needs! Whether you're working towards a healthy pregnancy or trying to bounce back after baby, we can help. Our highly trained Women's Health therapists treat Diastasis Recti closure, pelvic pain, incontinence, c-section management, mastitis/plugged duct cares, optimal birthing position training and the many aches and pains associated with pregnancy and birth. Apex also has a certified CranioSacral therapist to help moms and babies experiencing feeding issues, colic, tongue and lip ties, torticollis and plagiocephaly and many others! Our therapists will work one-on-one with you to tailor a program specifically to your individual needs for a smooth delivery or to help navigate the "fourth trimester".
The most important time for a baby to be adjusted is in-utero and will give your child the best start possible. As Doctors Tiffany Johnson and Rachel Nelson use the Chiropractic Adjustment to release the interference between the brain and body for you, it does the same for your unborn baby. It makes sure your alignment is balanced and ready for preparing for your natural birth.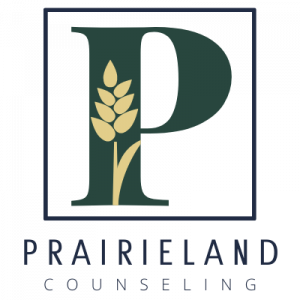 Prairieland Counseling Services specializes in the treatment of stressors and mental health conditions that occur during pregnancy, birth, postpartum and beyond. Our entire staff has received specialized training in perinatal mood disorders and couples concerns. We also have staff that specialize in trauma and infertility. Our goal at Prairieland is to support you in your parenthood journey.
Dr. Tara Brandner works as an experienced doctorate nurse practitioner and fertility coach with additional certifications through the American Society of Reproductive Medicine (ASRM) and Marquette Natural Family Planning. She offers a personalized approach to healthcare while ensuring you are heard and always at the center of your healthcare. Dr. Tara Brandner specializes in care for those experiencing infertility, miscarriage, preconception planning, PCOS, endometriosis, anxiety, depression, postpartum depression, painful and heavy periods, hormone concerns, and more.
She has combined her experience as a healthcare professional and personal struggle to help women and couples navigate their healthcare and family-building path. Using this convenient telehealth clinic, you will reduce your time away from work, eliminate travel, and increase convenience as you can access your appointments from any location.
My practice focuses on prenatal and postpartum chiropractic care as well as rehab to help prepare for birth and regain strength postpartum. I truly enjoy supporting and empowering moms throughout their motherhood transition.  Dr. Jenny is Webster Certified and certified in Postpartum Rehab. We work with all major insurance companies.
Activate Physical Therapy & Wellness provides individualized care for a wide variety of issues including orthopedic, neurological and pelvic health conditions. Patients deserve to be heard, understood, and receive helpful, professional guidance to achieve their goals.  We pride ourselves on providing competent and consistent patient care to individuals all of ages, with each unique person at the forefront of our approach. We create a supportive and compassionate environment to aid each patient in achieving their goals.
Liz Frye, LMFT, PMH-C is the owner of Fargo Moorhead Therapy Services and provides mental health therapy to people who are experiencing stressors surrounding pregnancy, birth, postpartum, and parenting. She has received specialized training in perinatal mood disorders as well as training in early childhood development and couple's issues to provide support during the changes that occur when growing a family. Her goal is to help people feel heard and understood while working on enhancing their mental health and their relationships.
OTHER PREGNANCY, BIRTH & POSTPARTUM SUPPORT IN FARGO
Did we miss any helpful pregnancy, birth, or postpartum resources in Fargo? Contact us and let us know!