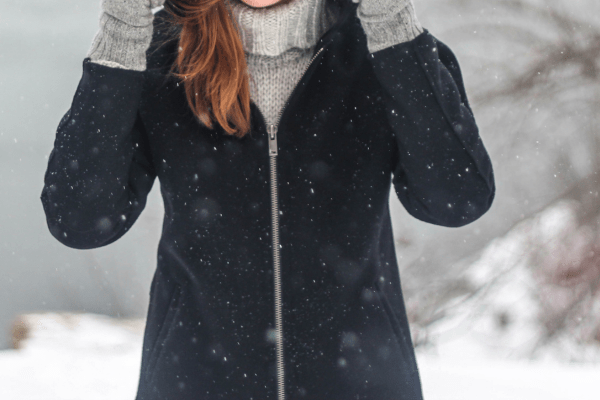 While we hate to mutter the dreaded "s" word, it will be snowing before we know it. And there's nothing worse than putting off purchasing that winter gear we need so much in the Midwest.
We polled our team to find out what they love in a winter coat, and found 5 top coats we want to share with you! Thanks to our partners at SCHEELS, they have the inventory and expertise to ensure we have the gear we need to stay warm this winter (especially when it lasts up to 6 months!).
Favorite Winter Coats for Moms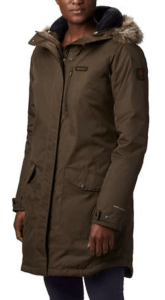 Columbia is a brand moms love, with their Omni-Heat™️ technology and stylish options. We love this Suttle Mountain Long Insulated Jacket for the numerous color options and long length to keep legs and backside warm. Other features we love include the water-resistant outer shell, adjustable hood and cuffs, and synthetic down lining for added warmth.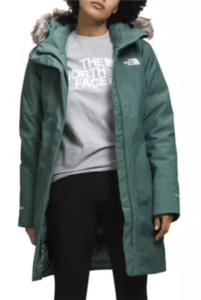 Another vote for a long coat with a choice of colors – this Arctic Parka by The North Face is warm yet breathable, with a combination of synthetic and down lining with a waterproof outer shell. Many of our team members loved the longevity of The North Face coats, and loved that they are super warm without being too bulky.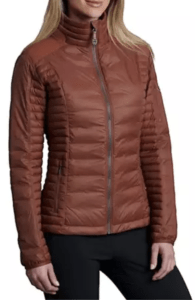 While we all know how important the long coats are in winter, we have some runners on the team that like to have a lightweight option for outdoor exercise that still keeps them warm. 
The Kuhl Spyfire Jacket is the perfect combo of comfort and warmth to allow for outdoor action in various degrees of winter weather. This lighter jacket is designed to trap and retain heat without the bulk of larger coats.
We also love the color options and all the pockets!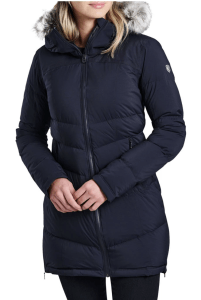 There's nothing quite like goose-down for the warmth we need during Fargo winters! We love this Frost Parka by Kuhl for it's long length, extra warmth and water-repelling abilities, and the handy interior pockets for keeping all the things. The zipper is even weatherproof, adding to the longevity of this coat to be used for years to come.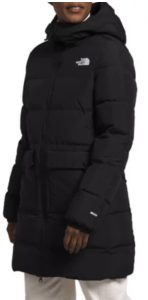 This is such a great brand, we included a 2nd option! We love the cinched waist and high collar on this Gotham Puffer Parka. Plus, it looks so stylish! (Dark sage is a favorite color.) This coat is a great option if you're going for both warmth and style during our cold winters.
We love the retro look and feel of Cotopaxi coats! This Solazo Down Hooded Jacket is great for outdoor adventures in the snow or running errands around town when you don't want the bulk of a heavier coat.
If you want the long version for extra warmth, check out the parka style!
7. Canada Goose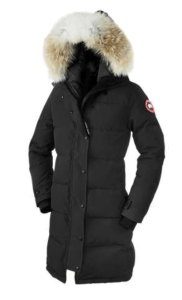 If you really want a winter gear splurge, Canada Goose is the way to go! Whether you go with the Alliston Jacket for a lighter wear, or the Shelburne Parka for those super cold days, these coats are designed for WARMTH. Note that this brand tends to run small, so make sure to chat with a SCHEELS expert to find the right fit.
SCHEELS Expertise
Wondering which type of coat is right for you? Check out SCHEELS.com to read about the different types of coats and the pros and cons of each! From puffer jackets to parkas, they can share which is best for certain conditions, winter activity, and lifestyle.
Photos courtesy of SCHEELS.com