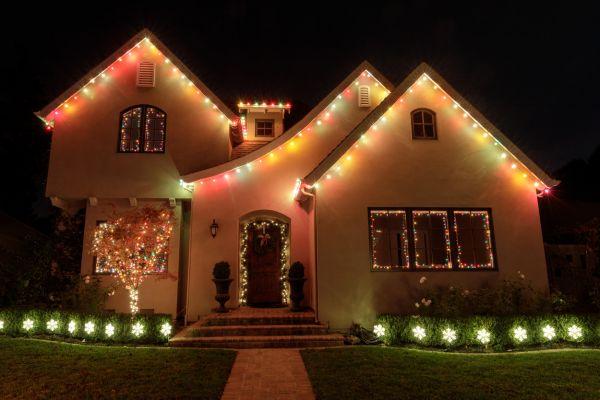 Searching for Fargo companies that will hang your Christmas lights? We get it – sometimes that tasks year after year can get difficult. Especially when you wait to long and that cold and snow sets in quickly!
Here are eight businesses in the Fargo-Moorhead area that will get up on the roof and do the decorating for you. It's as easy as that!
Fargo Companies That Will Hang Christmas Lights
This professional and residential Christmas light installer is located in Fargo, also serves Alexandria, MN, and the surrounding area.
For hassle-free professional holiday and event decoration, Christmas Décor offers design consultation, installation, maintenance, and timely takedown.
Top Turf is a local fertilization company that also offers Christmas light services.
They do residential Christmas lights and provide hanging, servicing, takedown, and storage.
This Moorhead business creates unique settings that bring life to your property. They offer professional installation, maintenance, removal, and storage.

Enjoy the magic of the holiday and let Light Up Fargo handle the lights for your home or business. They create custom cut lights and their all-inclusive service includes maintenance of the lights, take down, and also storage.
These professionally installed Christmas lights, provide the ability to turn your lights on right from your phone. Create patterns, animations, and colors to light up your property.
Their smartphone-controlled, permanent lights can bring life to your home and can be used all year long. The lights are installed once, and can be enjoyed for years to come.
This company specializes in decks, patios, and landscaping, and will also install Christmas Lights during the Fall months! Packages include free estimates, unlimited color and pattern options, installations, maintenance, removal, and storage, plus an automatic timer.
We hope this provides you with some great local options for Fargo companies that will hang Christmas Lights!
This full service, professional Christmas Light installation is available now to local residents!
Call 701-360-6222 for estimate.