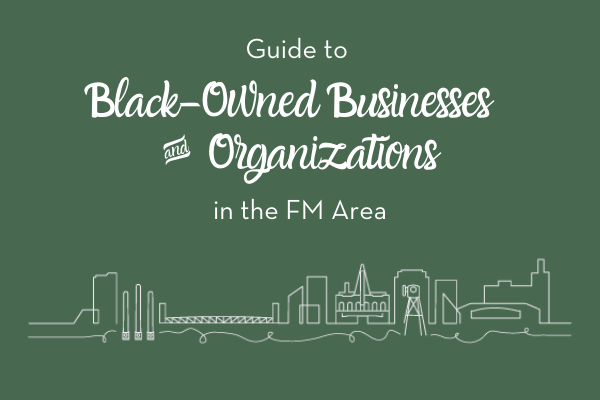 Now more than ever, it is important for us to come together as a community and support our Black neighbors. Let's better foster a sense of community and build relationships with one another. One way to start is to get a first-hand look at our Black community members and how much they contribute to our wonderful cities.
Fargo Mom has compiled a list of Black-owned businesses and organizations in the FM area, and we courage you to click on each one and learn a bit more about who they are and what they do. Follow them on social media, visit their organizations, and bookmark their services for when you need them.
Thank you for taking the time to learn more about all of these wonderful organizations and business owners in our community. Fargo-Moorhead is better when we can come together, support one another, and learn from one another.
Note: Fargo Mom reached out to all of the businesses listed below, but please contact us if you have any questions or know an organization to add to this list. 
African Market
PJ African Store
Soul Taco
Susan African Market
Non-Profit & Religious Organizations
Mental Health
Childcare
Public Figures
Photography
Other Services