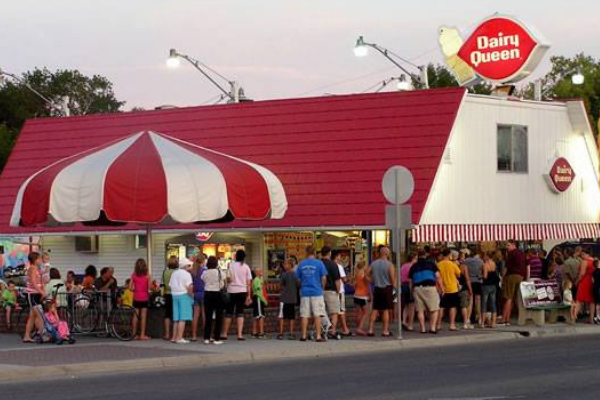 For many, the opening of the Moorhead Dairy Queen signals the start of Spring. Each year on March 1st they start serving the meals and treats that have garnered them many fans over the years.
History
Founded by Bob and Phyllis Litherland in 1949, the historic Moorhead Dairy Queen has been serving up meals and treats from its traditional walkup window for decades. And  located on 8th street, it has been a key part of downtown Moorhead, Minnesota.
This Dairy Queen is one of the oldest stores in the Dairy Queen system. And over the years they have experimented with new treats, while also keeping the old favorites.
The Moorhead Dairy Queen's alleged claim to fame is the invention of the Dilly Bar in the 1950's. Dilly Bars are still made fresh and hand-dipped in-store at the Moorhead DQ. In addition, they boast the "World's Largest Dilly Bar" just outside the shop and it is great for photo ops!
Now operated by Troy and Diane DeLeon who are carrying on the tradition of the original owners, this family-friendly DQ is known for its "rogue" menu items that are not found at other Dairy Queens.
Here are unique 10 options you can only find at the Moorhead Dairy Queen.
1. Crunch-Dipped Cone
It's the candy crunch covered cone you remember from your childhood – and the Moorhead DQ still makes it!
2. Old-Fashioned Soda
A soft-serve ice cream float topped with whipped cream.
3. Mr. Malties
Frozen malt on a stick.
4. Curly Shake
A shake with a sundae on top.
5. Chipper Sandwich
A chocolate chip cookie ice cream sandwich that's dipped in chocolate.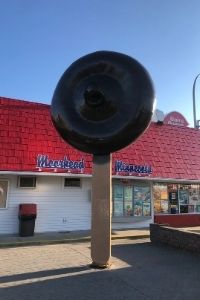 6. Original Dilly Bars and Buster Bars
Homemade and hand-dipped onsite.
7. Monkey Tail
A frozen banana dipped in chocolate.
8. BBQ Sandwich
They go through 60 pounds in a day sometimes! The original recipe is from a 1940's Lutheran cookbook and is still used today.
9. Chili Dogs
They offer regular chili dogs and also a chili cheese dog, super chili dog, and super chili cheese dog.
10. Homemade Chili
Flavorful chili served in a cup.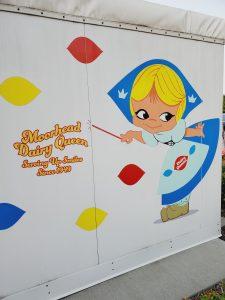 Other hard-to-find offerings include Pecan Mudslides, Tripe Chocolate Utopia, and the Chocolate Rock Treat. They also also serve up special Blizzard and sundae flavors, many that have been discontinued by other Dairy Queens. Check out the Moorhead Dairy Queen menu for all of their options!