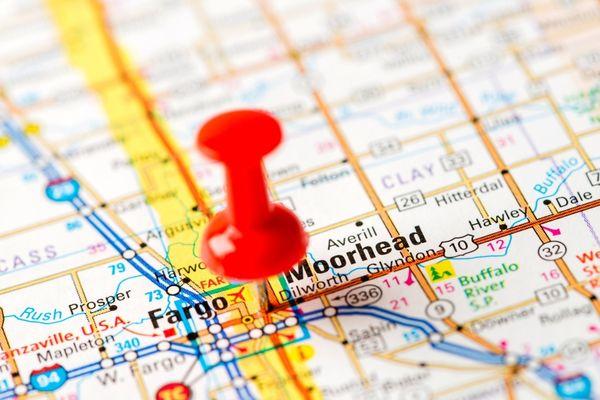 I have lived in the Fargo-Moorhead area over 20 years. But I am new to Moorhead, having only lived on this side of the river for a few years.
I almost feel like Moorhead is forgotten amid the much bigger, bustling city of Fargo.
However, I appreciate the small town feel, and it has its own vibe. Here are some things to do in Moorhead that are my favorite.
Moorhead Favorites
The Moorhead Public Library
From story times, to the play area, quiet places to sit and study or meet a friend, events they host, and the books — you name it, they have it. And the Moorhead Public Library is a wonderful place to take your kids.
Unique Local Restaurants
Moorhead is home to a number of family-owned/small business restaurants. Here are a few that I love:
So many places to check out!
Ice Cream Spots
We can't forget about dessert.
Moorhead is home to the historic Dairy Queen. You walk up to the window to place your order. They have homemade dilly bars, cakes, and other treats. Please note this location is only open seasonally, March to October.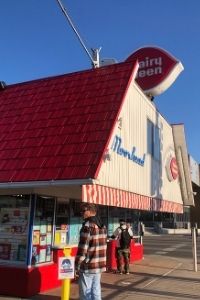 The Freez is also a Moorhead treasure. In my opinion their ice cream treats are equally as good as the Dairy Queen, but way cheaper. Also only open seasonally.
Moorhead also has a Tutti Frutti frozen yogurt bar. The flavors rotate but basically you fill your own cup with as much yogurt as you want, choosing the flavor and toppings. It's a wonderful treat!
Coffee Shops
Moorhead is home to the national chain of Starbucks. I'll be honest though I don't like their coffee, but I do love their breakfast offerings and cake pops.
There is also Caribou Coffee available inside the two Moorhead Hornbacher's locations.
In my opinion, Twenty Below Coffee has the best coffee around. Their Moorhead location has a large sitting area and kids play area.
Third Drop Coffee is also a nice local spot to grab a cup.
Museums
Surprisingly Moorhead is a very historic town and has quite a few attractions.
The most famous of them all is the Hjemkomst Center. It contains a recreated Viking Ship, a Stave church, and houses the Historical and Cultural Society of Clay County. They have a heritage museum inside the building as well. It's very neat.
Moorhead is also home to the historic Comstock House. It was built in 1882 and it was the family home of the Comstocks, who brought education and business to our community.
And the Rourke Art Museum is my new favorite. It's an art museum featuring many local artists. And thanks to supporting members of the museum, admission is free.
Produce/Gardens
Moorhead does have its own farmer's market. It runs from June to September. There are a variety of vendors and products include baked goods, salmon, meat, plants, arts and crafts, and produce. And this past year they had live music.
They also have a program called The Power of Produce where children ages 4 – 12 can receive some free produce.
Moorhead also has a community garden at Ellen Hopkins Elementary School. Help out by weeding, watering and harvesting and then you can keep some of the bounty.
Parks, Trails, Swimming Pools
Like Fargo, Moorhead has many parks and trails. Gooseberry Park which is one of the larger more well known parks.
I also enjoy the smaller parks in the most random of places, many which are walkable from home. My favorite trail or walkway is the ones that surround the "Ponds" in South Moorhead.
Moorhead has many pools, but I love the wading pools the best. They are free and just the perfect size for little children.
There's a lot more that I didn't mention. These are just my favorites. So come on over and explore the other side of the river, I'm sure you will enjoy it!
What are some of your favorite things about Moorhead? Let us know in the comment below!